The arts are an important part of what we offer at St. Charles Catholic School.
All students learn not only music theory, the art of performance, but also how to connect with the depths of order and objective beauty communicated by sacred music.
Our 6th - 8th grade middle school students select Orchestra (strings) or Schola (choir).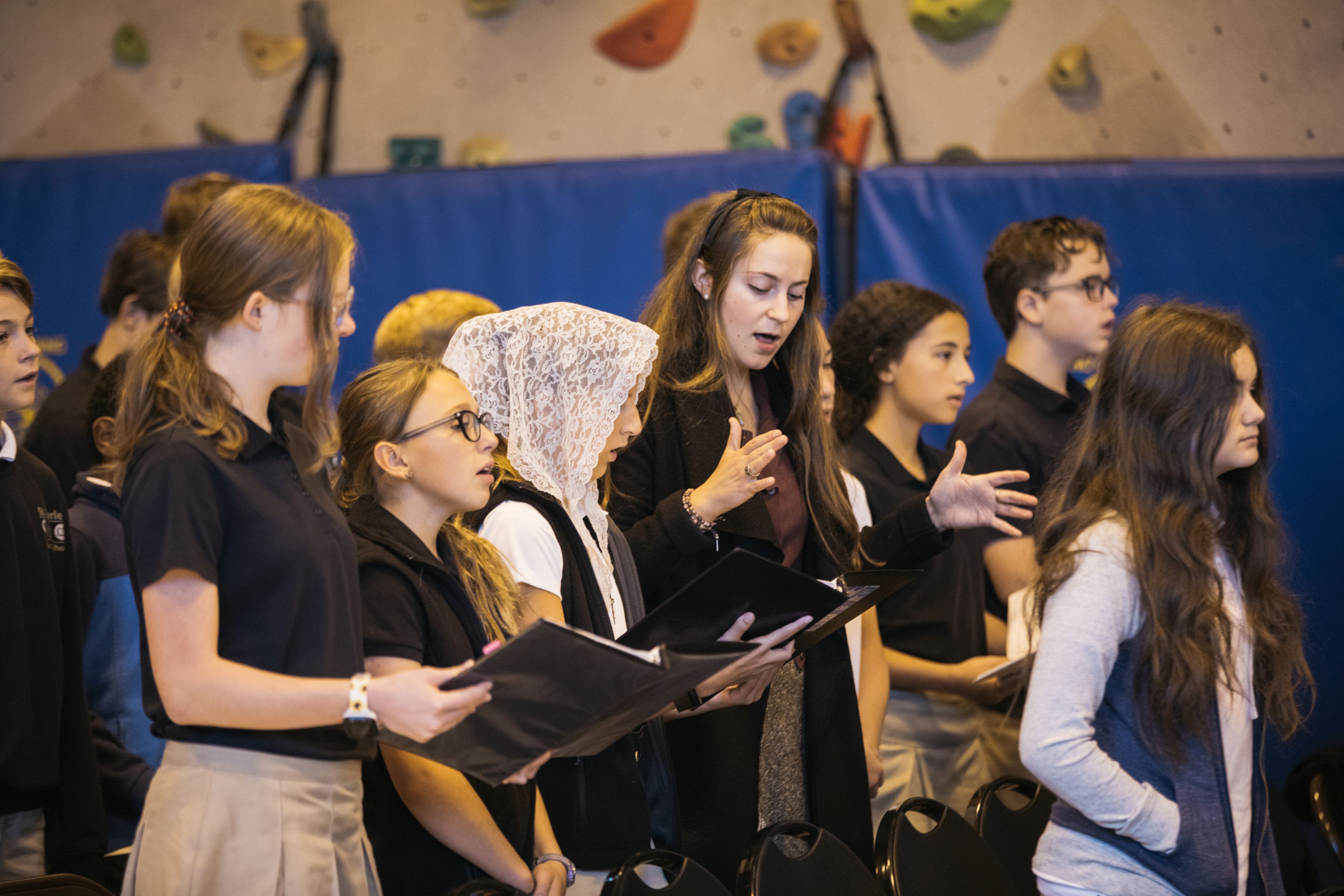 Besides singing in our weekly school Mass, our students work extremely hard for two major productions per year – an Advent/Christmas Prayer Service in December and a musical concert in the Spring.