Fr. Esteban Soler
Pastor
I was born in Argentina, the seventh of ten children. At the age of 12 I entered the high school seminary to later become, at the age of 25, a missionary priest of the Institute of the Incarnate Word. I had ministered in Italy, Philippines, Papua New Guinea and Ireland before coming to the USA. After serving in different dioceses in the US, I came to Spokane at the end of 2016. I was assigned first to serve as parochial vicar at St. Mary's in the Valley and then in the Walla Walla parishes. I came to St. Charles on July 2019 and I am very excited for the future of our school as we embark in transitioning to classical liberal arts curriculum.
Heather Schlaich
Principal
This is my third year at St. Charles and I am very excited to be a part of transitioning our school to the Classical Liberal Arts. Prior to coming to St. Charles, I was a principal assistant, district coordinator and a music teacher. Outside of school I love being in the outdoors, camping and hiking with my husband, Sam, two kiddos, David and Abby, and our two dogs, Dawg and Mica.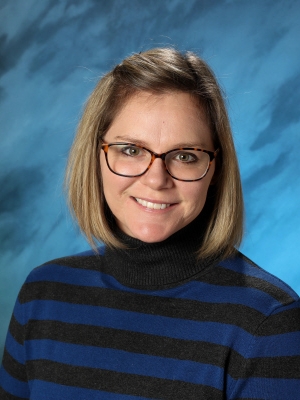 Jami Glastre
Bookkeeper & Parish Office
Trudy Girkins
School Office
Trudy Girkins is currently the morning health aide for St. Charles, keeping track of attendance and health screenings, as well as helping students make sure they are healthy and ready to learn. Trudy started the St. Charles Food Program in 2003, when her three children were students at the school. Prior to the hot lunch program's inception, no meal service program was in place. She continues to serve lunch on Fridays.
Kayleen Stragier
Preschool
My name is Kayleen Stragier and I am teaching preschool this year. St. Charles has always played a huge role in my life. I am a proud alum of St. Charles (class of '99), my mom taught here for several decades, and my brothers, nephews, and nieces all graduated from here. The St. Charles community has always had a family sense to me, so when I came to teach here it felt like I was coming home. When I am not teaching I enjoy the outdoors, running, baking, and spending time with my husband, daughter, and dog.
Cathy Akers
1st Grade Teacher
I received my BA from Washington State University in Elementary Education with a minor in Early Childhood Education. I have been part of the St. Charles community since 1994. I have teaching experience in Preschool, Second Grade and First Grade.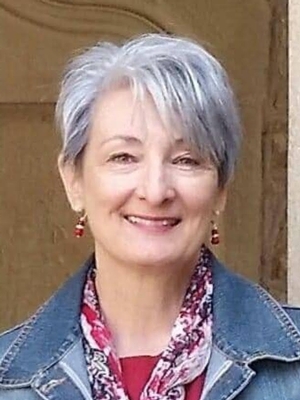 Connie Smith
Teacher
Middle School
Connie has a B.S. in Elementary Education from MSU--Billings with a minor in Communication Arts and an emphasis in English. She has taught in self-contained classrooms, as well as middle school English, Literature, and Drama. She has also taught in a variety of settings: private, urban, suburban, international, and public schools. Her family recently moved to Spokane from Stuttgart, Germany where her husband retired from a 30-year U.S. Army career. Connie has three grown daughters and two teen sons. In her free time she enjoys reading, walking, sewing, and writing children's stories. This is her first year at St. Charles.
Mary Perrier
Algebra Teacher/Librarian
My name is Mary Perrier. I have worked in the library here for 19 years and I have taught Algebra for 15 years. I also taught for 6 years at Trinity before I had my four children, who all went to St. Charles from Kindergarten through 8th grade. I love teaching Algebra and I love St. Charles. It has made a huge difference in the lives of my family.