October 29, 2020
Principal's Message
Greetings St. Charles Families,
Tomorrow is the last day of the first quarter of the 2020-2021 school year! Congratulations to all of our students on a successful start to the year! On Monday, we are excited to welcome 16 new students to our campus, and look forward to sharing the truth, beauty and goodness of a Catholic Classical education with them.
This week we were blessed to be featured on Dr. Tom Curran's radio show, Sound Insight (Sacred Heart Radio), where he interviewed Bishop Daly and our very own Matt Weller! I encourage you to listen to the entire hour long program, but you can hear Bishop Daly talk about St. Charles around the 12:00 minute mark, and Matt is interviewed at 30:22. You can find the episode here.
As always, please feel free to email or call if you have any questions!
Blessings,
Heather Schlaich, Principal
509-327-9575 | principal@stcharlesspokane.org
News to Use
We are excited to bring back vendor hosted school lunches on Fridays, starting next Friday (11/6/20)!! The cost of a meal is $5 and will include a main
dish, side, dessert and drink. Meals must be ordered one month in advance and will be paid for monthly via FACTS. Meals will be individually packaged for health and safety. The order form for November will go home tomorrow. Please return by Wednesday next week (11/4/20). If you have any questions, please call Trudy in the office!

Reminder: Every family K-8 is required to volunteer 25 hours of their time to support the school during the year (preschool—10 hours). We have many
volunteer opportunities currently available. Sign up now!
Screening Monitor
Events, Fundraisers and Maintenance
Recess Supervisor
Room Parent
If you have any questions about volunteering, please call: Emelie Braxton @ 509-499-7634.

Don't forget to keep selling those Poinsettias! Consider purchasing a poinsettia for the Church, dedicated to a loved one, to be displayed during Christmas. Please help us fill the Church! The class with the most orders will win a pizza party!
November 14th—Parish and Campus Clean-Up Day from 9-12! Bring your own rake please!
Report cards will be sent home with students on Wednesday, November 4th. Please sign and return the envelope to acknowledge that you have received your child's report card.
Conferences will take place on November 23-25th. All students will be released at 11:00 AM each day. Information on how to sign up for a conference time will be sent up early in November.
Monday, November 23rd—Conferences from 3:00 PM—7:00 PM
Tuesday, November 24th—Conferences from 11:00 AM—4:00 PM
Wednesday, November 25th—Overflow if needed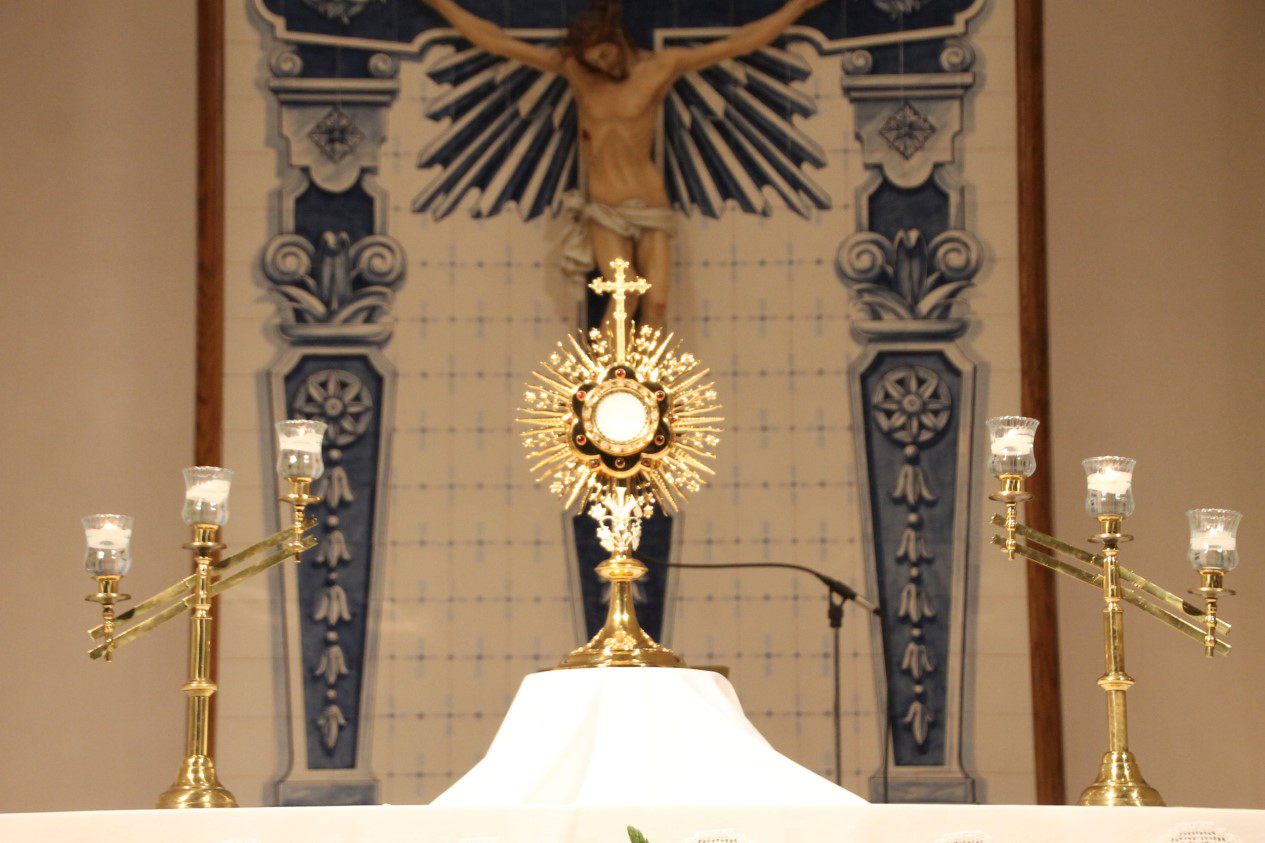 Gospel Readings for the Week
Thursday 10/29/20 - Luke 13:31-35
Friday 10/30/20 - Luke 14:1-6
Saturday 10/31/20 - Luke 14:1, 7—11
Sunday 11/1/20 - Matthew 5:1-12A
Monday 11/2/20 - John 6:37-40
Tuesday 11/3/20 - Luke 14:15-24